Proper carpet and rug cleaning and care is a smart investment for your home or business. At Budget King,
it's our business! Let us revive the appearance of your carpet and improve your air quality by getting rid of dirt, pollen, dust mites and animal dander that contribute to allergies and upper respiratory problems.
Why not have clean carpets by the weekend? Call Budget King today at ­630­.­543­.­0668­ to
schedule your carpet cleaning! We guarantee you'll be satisfied with the results.
Tell Me About Steam Cleaning
Hot water extraction (or steam cleaning) is the best way to clean carpet according to nearly all carpet manufacturers. It is the only cleaning method classified as "deep cleaning". All other methods are considered light surface cleaning or interim cleaning because they don't remove soil deep in the pile and also leave significant cleaning agents in the carpet. Did you know that your carpets should be professionally cleaned every 6 to 18 months depending on whether the carpet is light or dark color? When was the last time you got your carpet cleaned?
Our Services Include
Professional Steam Cleaning
Mild Deodorizer
Optical Brightener
Basic Furniture Moving
IICRC Certified, Clean and Uniformed Technicians
CARPET CLEANING SPECIAL OFFER
Any Size Room …………………………………. $6.95 / room
3 Room Minimum
NOTE: Visibly soiled fabrics will require pre-conditioning.
Also Available:
Pre-Conditioning* $0.25 per sq. ft.
Sanitizing (Pet Odor) $0.25 per sq. ft.
3M Scotchguard™ Protector $0.25 per sq. ft.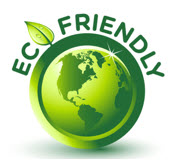 Are you concerned about letting your kids and pets play on carpeting that was just cleaned with harsh chemicals?  Worry no more! Our environmentally safe, all natural, affordable carpet cleaning products are of the highest quality green products on the market today. For carpet cleaning that is people friendly, pet friendly and eco-friendly, call Budget King today.
*What is Pre-Conditioning And Why Do I Need It?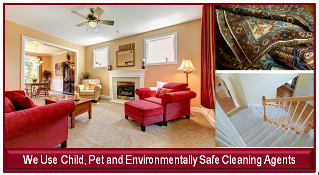 Think of a pre-conditioner in the same way you would do your laundry. Well, carpet cleaning is no different! Your carpet is the biggest single piece of fabric in your home. The kids track in all sorts of dirt and debris on their feet and shoes. The baby crawls on it and the pets roll around on it. Food and drink spills can often permanently stain your carpet. Cooking odors or using your fireplace allows your carpet to become a huge air filter, trapping odors and toxins in the fibers. Hello pre-conditioning from Budget King! When a carpet is pre-conditioned, dirt and stubborn stains are more easily removed leaving your carpet cleaner. For this reason, Budget King recommends pre-conditioning.
"We had our oriental rug cleaned due to a lot of soiling from an open house. They came out that evening and worked diligently to get the job done. They were very careful and took pride in their cleanliness in not getting the hallway and other areas of our home dirty. Thanks for a job well done!"
Tina and Frank W., West Chicago, IL
"Two of my large area rugs were filthy! I have several large dogs that have accidents in the house. My rugs smelled badly of urine and my husband said "the rugs or the dogs must go!" I brought my rugs to Andy and they came back smelling beautiful and lookin' like new. I got to keep my rugs and my dogs! Thank you Budget King!"
Jennifer F., Capron, IL
Professional, Personable, Reasonable — What A Difference
"When I knew I couldn't wait any longer to clean my carpeting, I was overwhelmed by the cleaning companies to choose from. When I found the Budget King website, I noticed a difference. I wanted a company who had years of experience and one that would tell me what I really needed and not what they wanted to just "sell" me. Andy was both professional and personable. When he noticed my upholstery needed a face lift, he offered me a bundled package that saved me lots of money. We scheduled him to come back and clean my air ducts next month. Budget King Carpet Cleaning is a company I would definitely recommend."
Mary M., Mt. Prospect, IL
Area and Oriental Rug Cleaning
While area and oriental rugs can beautify your home or business, they capture dirt and dust particles in the air and on our shoes. Dirt which we drag from outside is trapped in the rug and helps keep our floors cleaner. Typically, an area rug is an expensive investment, especially if you inherited it or if it has a sentimental value. That's why we treat it professionally and respectfully. Our area rug cleaners are IICRC certified specialists. We give each rug special attention whether it's natural, synthetic or hand woven and recommend cleaning every one to three years; more often if you have children or pets. Pricing is $1.00 per sq. ft.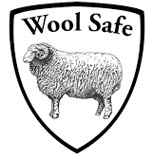 No matter what type of rug you have, Budget King provides the safest cleaning possible. Wool area rugs have a natural tendency to hide soil and require special cleaning methods. We are proud to use wool safe approved cleaning products to preserve the beauty and longevity of your wool area rugs.  Call us today!
At Budget King we believe in providing fast, quality of service and will pick up your rug(s) promptly at a convenient time for you and return it to you within a few days.  While you're sitting here looking at your dirty rugs, call Budget King today at 630.543.0668 to schedule your area/oriental rug cleaning!
Carpet, Area Rug and Oriental Rug Cleaning … CALL TODAY, CLEAN TODAY!