Don't let emotional distress that comes with a crime scene affect your physical and mental well-being. Let our professional crime scene technicians handle the job so that you don't have to. Our technicians are not ordinary house cleaners. They are Amdecon® certified *. Our goal is to provide you with fast and complete cleaning and disinfection of any crime, suicide, blood, and death scene.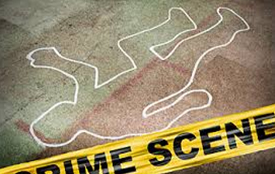 A. Roto Restoration provides 24/7 emergency response and is qualified to handle all bio-hazardous clean up and remove any bio-waste recovered from a death, trauma or accident scene. Our trauma scene services include disposal, area disinfection, deodorization and remediation of any bio-hazardous situation.
If your business or home has been exposed to any bio-hazard materials, call the experts at A. Roto Restoration to ensure the space is treated properly. Call us today at ­630­.­543­­.­0668­ for a FREE estimate.

Crime Scene Clean-Up Facts
* A crime scene clean up team arrives after crime scene investigators, fireman and police complete their investigation. It is the team's responsibility to decontaminate the scene and restore it to its original condition. All bio-hazards, including blood and tissue, must be removed based on federal regulations. A. Roto Restoration is Amdecon certified: the most trusted name in the crime and trauma scene clean-up, meth lab decontamination, and hoarder property cleaning industries since 1999. Call us today at ­630­.­543­.­0668­.